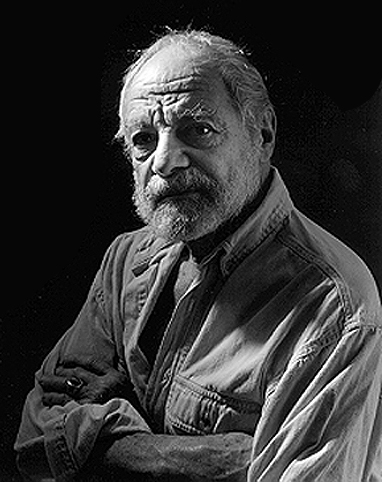 Bill Giacalone was a painter, illustrator and sculpture for over seventy years. Bill's painting style is characterized by bold brushstrokes, vibrant colors, and layered textures. His paintings are primarily abstract, with shapes and forms that suggest movement, energy, and emotion. Giacalone often works with acrylic paint, building up layers of color and texture to create complex compositions. He frequently incorporates drips, splatters, and other spontaneous marks, giving his paintings a sense of energy and movement. Overall, Bill Giacalone's painting style is dynamic, expressive, and abstract, with a focus on color, texture, and movement. His paintings have been displayed in galleries in New York, New Jersey, Seattle, Washington, D.C., Philadelphia, Tulsa and Barcelona, Spain. His erotic works were featured in the books Erotic Art by Living Artists (1988, Directors Guild Publishers) and The Art of Making Love (1992, Promethius Books).
He also illustrated a number of children's books including Schnitzel, the Yodeling Goat (1965, Rutledge Books), Three Stories by Sholom Aleichem (1964, Jewish Educational Committee Press) and The Pitzel Book (1965, Ktav Publishers).
He was born in New York City in 1923 to the former Lena Losak and Michael Giacalone. When Bill was still an infant, the family moved to a three room shack in the in Stelton, New Jersey, where he experienced the educational freedom taught at The Ferrer Modern School whose precept was centered on "living life" rather than learning by rote.
Growing up in the anarchist colony exposed Bill to the writings of Hippolyte Haval, Emma Goldman, Harry Kelly and others. He showed artistic aptitude early on and by the age of six, his drawings were being published in the the Modern School newspaper Voice of the Children.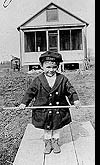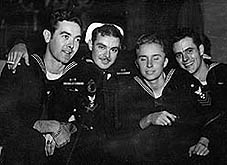 After attending New Brunswick High School (N.J.), Bill joined the U.S. Navy in 1943 and served throughout the duration of World War II on destroyers in both the Atlantic and Pacific Theatres. In the Pacific, he saw action in the Okinawa and Iwo Jima campaigns and was amongst the first servicemen to see first-hand the devastation of the atomic bomb at Nagasaki.
After the war, Bill studied at the Art Students League, in New York City, where he was inspired by such artists as Max Beckman, Amedeo Modigliani and Henri Matisse.
Compelled by the memory of the Holocaust just several years earlier, Bill joined the Palmach, in the fledgling State of Israel, in 1947, where he served as a scout. This experience renewed his personal sense of Judaism and would be evident in works throughout his life.
Bill married in 1955 and raised three children in Highland Park, NJ. While earning his living as a commercial artist, illustrator and art director, he painted frequently inspired by the colorful, avante garde art produced in the mid 1960s.
His most prolific period started in 1977, in which he painted hundreds of works in his Highland Park studio in styles that continually evolved and matured.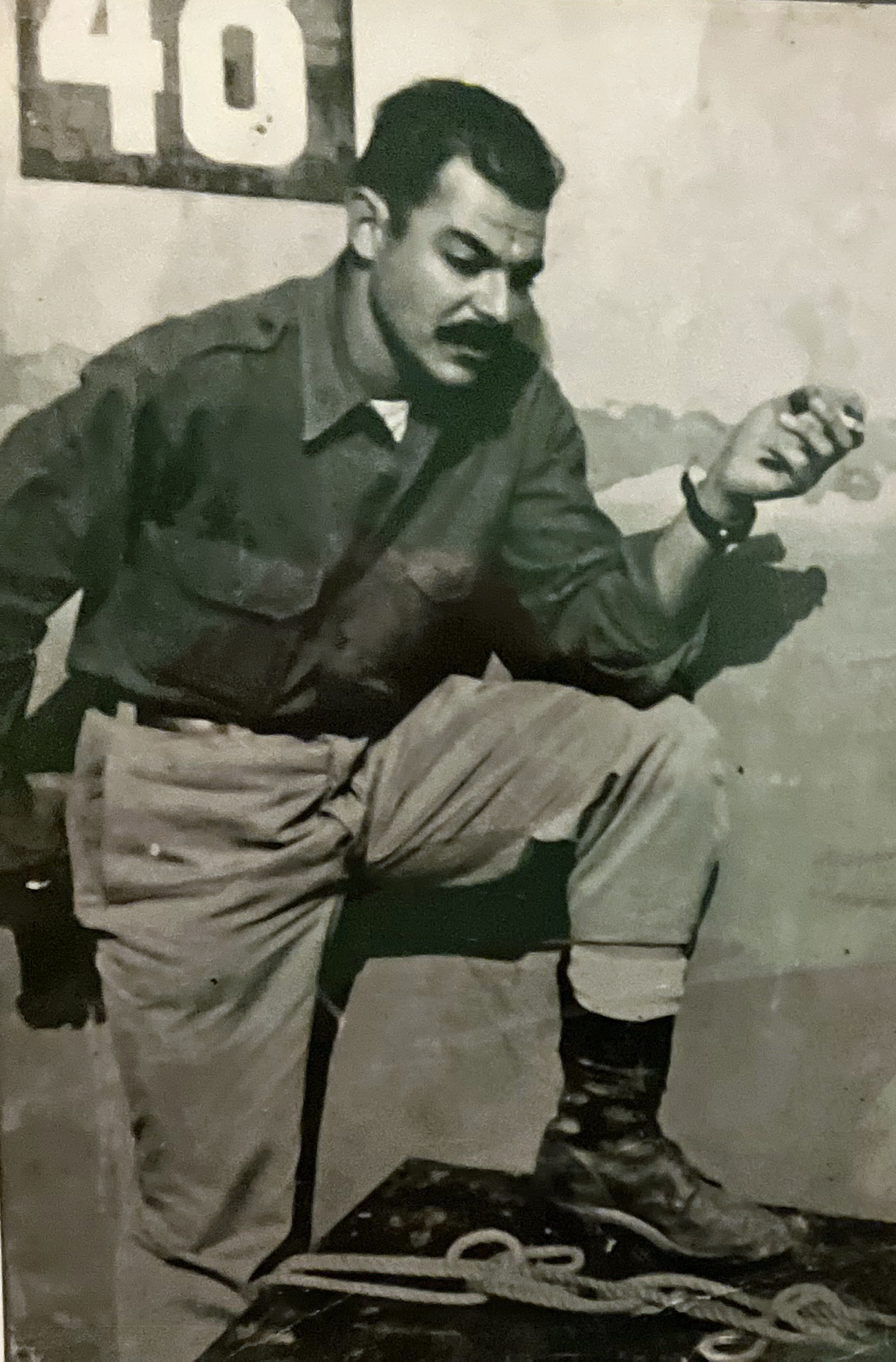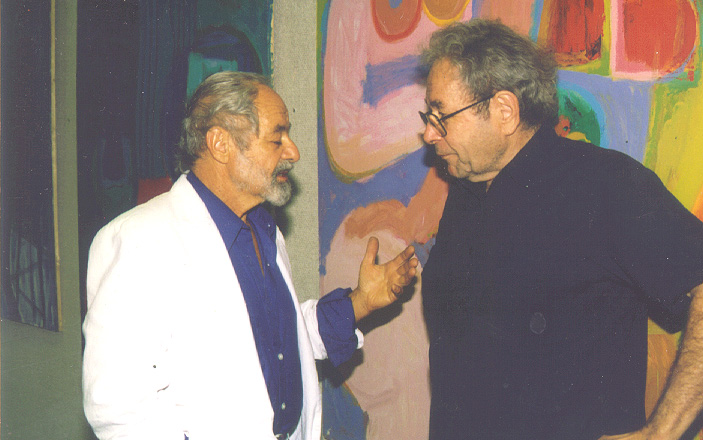 Bill with fellow NJ artist George Segal.